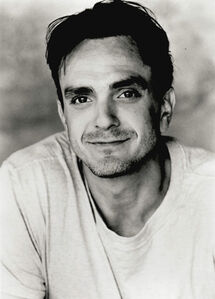 Hank Azaria is an American actor who provided the voices of Chief Wiggum in The Simpsons, Foghorn Legorn, Henry Hawk, Speedy Gonzales, Tweety Bird in Who Framed Roger Rabbit, Bartok in Anastasia and Bartok, the Magnificent.
Ad blocker interference detected!
Wikia is a free-to-use site that makes money from advertising. We have a modified experience for viewers using ad blockers

Wikia is not accessible if you've made further modifications. Remove the custom ad blocker rule(s) and the page will load as expected.