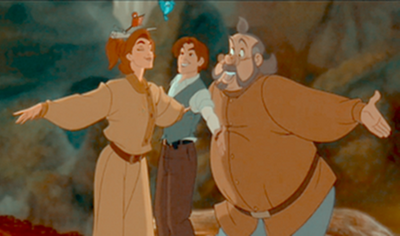 "Learn to Do It" is a song featured on the Anastasia soundtrack. The song was composed by Stephen Flaherty, while lyrics were provided by Lynn Ahrens. "Learn to Do It" was performed by Kelsey Grammer as Vladimir, Liz Callaway as the singing voice of Anastasia, and Jonathan Dokuchitz as the singing voice of Dimitri.
The song is sung during the scene in which Dimitri and Vladimir are training Anya in the ways of the Romanov family before presenting her to Sophie. They do this by guiding Anya across a fallen log while balancing a book on her head, teaching her several historical facts about the Romanov family, showing her how to ride a horse, and more.
Ad blocker interference detected!
Wikia is a free-to-use site that makes money from advertising. We have a modified experience for viewers using ad blockers

Wikia is not accessible if you've made further modifications. Remove the custom ad blocker rule(s) and the page will load as expected.